WATCH: Noel Gallagher's Having "The Most Fun" Touring With U2
20 July 2017, 10:00 | Updated: 20 July 2017, 18:33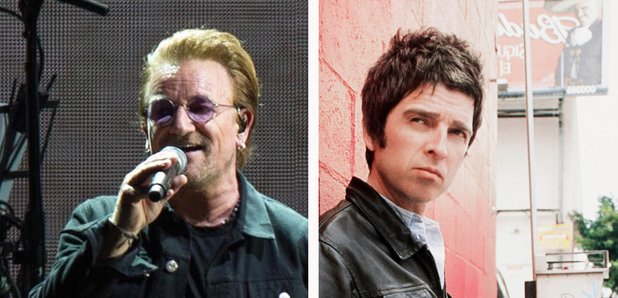 The Ballad Of The Mighty I singer has gushed about supporting the Irish band, calling them one of his "favourite ever bands ever".
Noel Gallagher has claimed he's having "the most fun" he's "ever had" touring with U2.
The Rock N' Roll Star travelled the world with Oasis, but insisted that supporting the Irish group on the 30th anniversary tour of their seminal The Joshua Tree album has been his best experience, because he's joined by his "family and friends".
Speaking to the FC Barcelona website, he explained: "I've been touring in one form or another for over 25 years and this is the most fun I've ever had.
"We're playing in all the great cities in Europe. My family are on the road with me [and] my friends. It's been amazing. (U2) have been absolutely brilliant every night. They're one of my favourite ever bands, ever."
However, Gallagher admitted that he's also enjoying being the support act because it means he has a lot less work to do.
He told the football outlet: "I'm only on stage for an hour. I'm off stage by eight o'clock, half eight. Have summat to eat, something to drink, watch U2, have two days off."
The Oasis man may get off around eight most nights, but during their first London show, he returned to the stage to sing Don't Look Back In Anger with the band as a tribute to the victims of the trio of tragedies that occurred in the UK this year.
Watch the moment here:
The song became somewhat of an emblem for the Manchester terror attacks after it was spontaneously sung at a vigil, which was held in the city's St Ann's Square.
It has since been used to honour the victims of the London Bridge and Borough Market terror attack and the victims of the Grenfrell fire.
So much so that Noel's estranged brother sang the track for the very first time at Glastonbury Festival.
What him perform the track below: