Noel Gallagher Thinks Axl Rose Joining AC/DC Is "Wrong"
12 April 2016, 10:30 | Updated: 12 April 2016, 11:11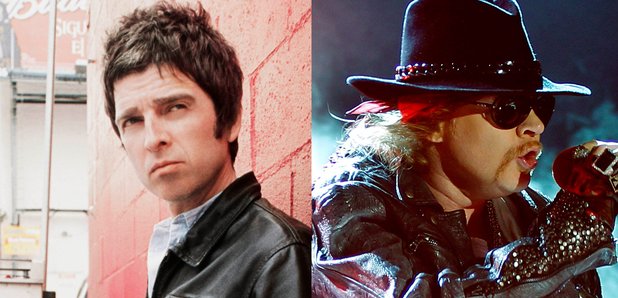 The former Oasis man has shared his feelings about the rumours that the Guns N' Roses frontman will fill in for Brian Johnson.
Noel Gallagher has given his verdict on Axl Rose filling in for AC/DC's Brian Johnson on tour, and it's not good.
Reports that the Guns N' Roses singer would be joining the Back In Black band on stage have ignited in recent weeks, after the rockers were snapped leaving the same rehearsal studio in Atlanta.
Speaking to Australia's Triple M, when asked what he thought about the rumours, he replied: "Nah that's wrong, that's wrong."
Listen to the audio of their interview below:
Interviewer, Maty Johns, also asked the Ballad Of The Mighty I singer if what he would do if his brother Liam asked to join his band.
Highly doubting the scenario Noel said: "I'd say behave yourself, mate".
Noel Gallagher continues his tour on Thursday 14 April at the Zenith in Munich, Germany.