Noel Gallagher: "I had to give Liam £5 to leave me alone"
12 November 2014, 16:05 | Updated: 20 November 2014, 17:55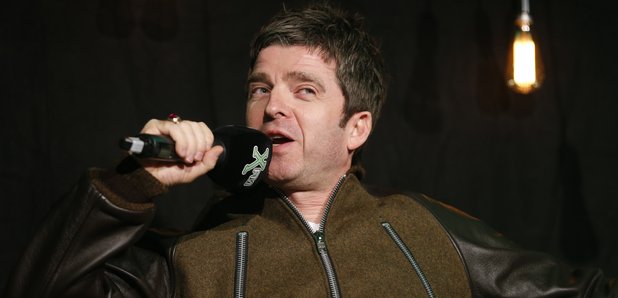 Noel Gallagher has spoken out about his techniques for getting rid of Liam whilst he was practising.
Speaking at Radio X's An Evening In Conversation With Noel Gallagher last week, Noel said he used to give Liam £5 to go away.
Chatting about forming the band to Radio X's John Kennedy, Noel said: "We used to share a room, he used to sit and watch me play acoustic guitar. Not once did he join in."
"The was no inkling, not even a twinkling in the eye or a clearing of the throat. To get rid of him I'd have to lend him a fiver. I'd sit there playing the guitar, i'd say 'Have you go nothing better to do?' He'd say 'Lend us a fiver and I'll go out.' It carried on like that for the next twenty years!"
Noel Gallagher's new album, Chasing Yesterday, comes out early next year.
You can own an audio digital download of this exclusive one-off event for just £1.99, with all net proceeds going to Global's Make Some Noise to change young lives across the UK.
THIS RECORDING CONTAINS STRONG LANGUAGE, THEMES THAT SOME LISTENERS MAY FIND OFFENSIVE AND CONTENT THAT MAY BE UNSUITABLE FOR THOSE AGED UNDER 18. PARENTAL AND LISTENER DISCRETION IS ADVISED (YOU HAVE BEEN WARNED!)
Global's Make Some Noise is an appeal operated by Global Charities, a registered charity in England & Wales (1091657) & Scotland (SC041475). Global Charities is a company limited by guarantee, registered in England (4359098).