PICS: Noel Gallagher Designs Signature Model Of Adidas Trainers
23 March 2017, 14:19 | Updated: 23 March 2017, 14:21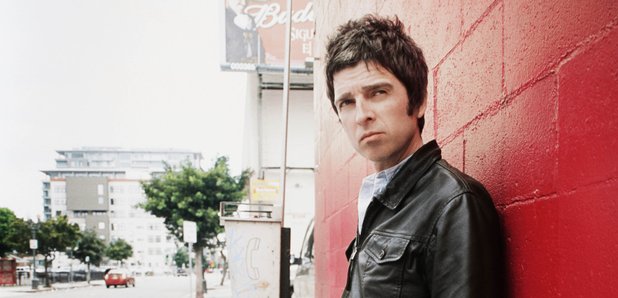 The Ballad of the Mighty I singer has put his stamp on the classic Garwen for the brand's 2017 spring Spezial range.
Noel Gallagher has collaborated with Adidas to re-design one of their signature models.
According to Sneaker Freaker, the Oasis legend has put his stamp on the Garwen trainer for the brand's 2017 Spezial range.
See it here:
Noel Gallagher has a Spezial adidas colab coming https://t.co/6LsnDWAinD pic.twitter.com/feR9TXyPNC

— Sneaker Freaker (@snkrfrkrmag) March 22, 2017
even got his date of birth inside @NoelGallagher #adidas #Spezial #Garwen pic.twitter.com/itPChqFvov

— deadstock_utopia (@DeadstockUtopia) March 18, 2017
The trainers are said to be based on a '70s casual style from Adidas called the Brisbane, which was sourced from Gallagher's own collection. This new iteration comes in indigo blue and features the rocker's face on the tongue.
Sole adds that the "Noel Gallagher x adidas Garwen SPZL is expected to launch at selected retailers only" and it is unconfirmed whether they will be stocked adidas stores.
Noel Gallagher's a big fan of the shoe brand, and has released limited edition trainers with them before, such as his '72 NG Adidas Originals.
Noel Gallagher with his signature "72 NG″ adidas Originals trainers, 2011... http://t.co/6BZfmKZ8jV #viaTumblr pic.twitter.com/ELaz7MyNTy

— noel news (@noel_news_) July 29, 2015
The Ballad Of The Mighty I singer is also famous for saying quitting drugs made him pick up his obsession with the three-striped shoes.
Speaking to The Independent in 2013, he recalled: "When I gave up drugs I had to obsess about something, and I'm not into cars, not into jewellery and all that kind of thing, and I had loads of guitars, so I set off on a quest to collect adidas trainers."
And that he did.


"Love is...lending your best trainers" #NoelGallagher #Adidas #Casuals @AdidasVintage pic.twitter.com/gfJxpYFUKR

— Kul Britania (@kulbritania) September 8, 2013
However, the Riverman singer is also known for generously giving some of his prized sneakers away to charity and to his friends.
In 2015, Kate Moss revealed she still wears a pair of shoes given to her back when they met in the '90s.
According to the Daily Mail, Moss told Refinery29: "I wear my black Adidas Sambas occasionally. Noel Gallagher gave them to me in 1992."
The 42-year-old supermodel added: "He's the same shoe size as me. Oh! He's going to be really pissed off if that gets out!"