Noel Gallagher on Adele: "It's music for f***ing grannies"
9 December 2015, 13:47 | Updated: 9 December 2015, 14:11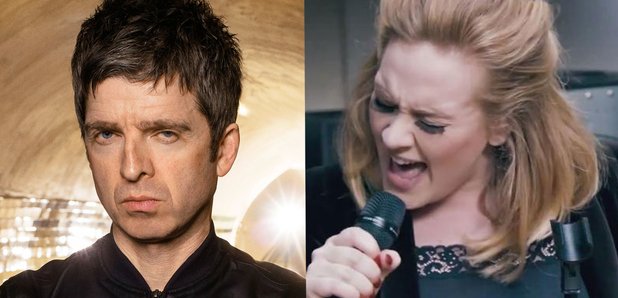 Despite Adele's record breaking 25 album, the former Oasis star doesn't "see what all the fuss is about".
Noel Gallagher has revealed he's not a fan of Adele, revealing he thinks she makes "music for fucking grannies".
In an interview with Music Feeds, he said: "If someone wants to know what I think of Adele, I'll f***ing tell them… I just don't see what all the fuss is about.
"I don't like her music. I think it's music for f***ing grannies."
The outspoken star defended his frankness, noting he is sometimes nice about popular bands.
"I don't overthink anything that I do," he explained. If I get asked a question on anything, I give a straight answer. It is interesting that no-one ever talks about my love of U2 and Coldplay, but there you go."
The former Oasis star, who's Half The World Away single features in this year's John Lewis ad, told Radio X last week that he's happy to "ram" it down our throats during the Christmas season.
Speaking to Chris Moyles at the Radio X Road Trip, he explained: "As I might have a passing interest in it, I might ram it down people's throats until January 1st, and then you might never hear it again."
See the full interview below: