Liam Gallagher Accuses Noel Of Performing with Blue
25 March 2013, 18:32 | Updated: 3 February 2014, 12:52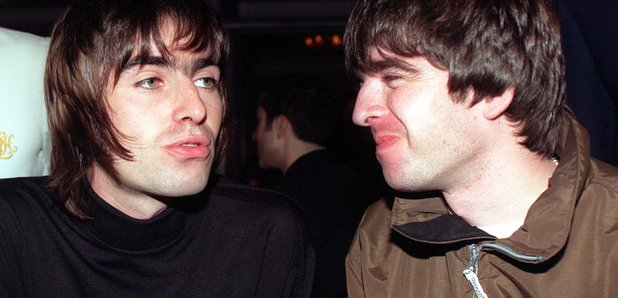 Following Noel Gallagher's performance with Damon Albarn and Graham Coxon at the Royal Albert Hall Liam Gallagher took to Twitter to criticise him performing with their old Britpop rivals.
"Don't know what's worse RKID [sic] sipping champagne with a war criminal or them backing vocals you've just done for BLUE ! LG x"
Referring there to Noel chatting to Tony Blair when he was still PM and what must be assumed was his performance with half of Blur at the Teenage Cancer Trust shows.
The long-running "feud" between Oasis and Blur had seemed to be finally at an official end, after the elder Gallagher joined the frontman and guitarist on stage last week (March 23).
Gallagher, who curated this year's Teenage Cancer Trust shows, joined them for a special rendition of the classic Blur song Tender. Accompanying them on drums was The Modfather himself, Paul Weller.
Earlier, Albarn and Coxon had been joined by Weller (on keyboards) and poet and author Michael Horowitz.
Gallagher then followed with a set featuring his High Flying Birds that showcased his solo album (Everybody's On The Run, The Death Of You And Me) and also included a fair number of Oasis classics.
Kicking off with (It's Good) To Be Free, the set featured Wonderwall, Supersonic, Lord Don't Slow Me Down, Half The World Away, Shout It Out Loud, Diggsy's Dinner and the legendary Don't Look Back In Anger.
For more on the charity, see http://www.teenagecancertrust.org/