A Fan Took A Bubble Machine To Noel Gallagher's Gig, And He Wasn't Too Happy About It...
31 March 2016, 10:48 | Updated: 31 March 2016, 10:51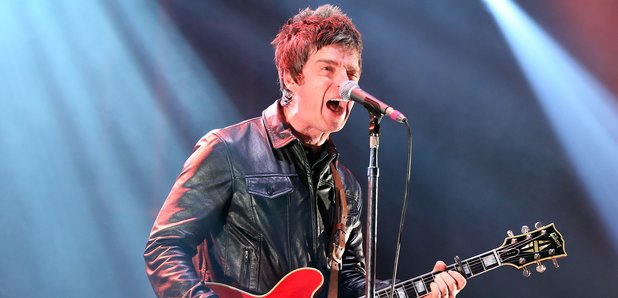 The former Oasis star wasn't impressed by the extra atmosphere that was brought to his Melbourne show.
A Noel Gallagher fan brought a bubble machine to his recent Australia gig, and it's fair to say he wasn't best pleased about it.
The former Oasis man was playing a storming set at Melbourne's Margaret Court Arena on Tuesday (29 March) when he realised bubbles were being blown into the venue.
According Cameron Adams, who wrote a review for news.com.au, when Gallagher saw the addition to his show, he called the offending fan "Houdini" and told him to "make the fucking bubbles disappear".
The Chasing Yesterday singer said: "Someone actually bought a fucking bubble machine to a gig. You're a magician? Why don't you make the fucking bubbles disappear then? Did you pay to get in? Or did you magic yourself through the fucking door.
"If you bought a ticket you're a shit magician."
The Ballad Of The Mighty I singer is reported to have added at the end of the gig: "Hey Houdini. If they mention in the fucking review of this gig that I had a shit bubble machine on stage you're in fucking big trouble."
Naturally Adams did decide to include it in his review, but had the sense to start it with the words: "SORRY Noel".
We're sure its all forgiven.
Watch him perform Talk Tonight at his Melbourne gig below:
It's not the first time the star's created headline's in Oz, recently dropping several f-bombs on Australian TV show, The Project - one of which they failed to bleep out.
When asked if he enjoys not being signed to a major label, Gallagher joked: "I enjoy the lack of money that I make.
"I enjoy the lack of record sales, I also enjoy the lack of recognition and the lack of awards that I receive.
"Quite frankly, my mantelpiece was chock-a-block with the fucking things. It is nice to take a back seat. I enjoy not working with people in record labels who are, in fact, as we all know fucked. It is nice to get away from that mob."
Watch the clip below:
Noel Gallagher's tour continues tonight at Perth's Crown Theatre.
Meanwhile UK fans can see him from 21 April, where he kicks off his dates at the Glasgow SEE Hydro.
See his full dates on his official website.