Ed Sheeran: I Get On With Noel Gallagher As A Person
3 March 2017, 08:00 | Updated: 3 March 2017, 10:37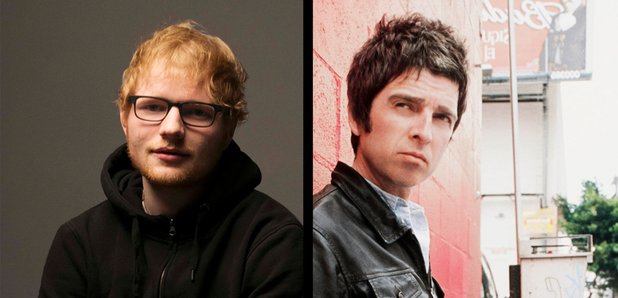 The Castle On The Hill singer said he doesn't care that Gallagher doesn't like his music.
Ed Sheeran has revealed that he and Noel Gallagher "get on" despite the fact the Oasis man doesn't like his music.
In an interview with The Guardian, the singer-songwriter address past criticism involving the Ballad Of The Mighty I singer, saying: "I know Noel Gallagher doesn't like my music, but I get on with him as a person, so why does it fucking matter?"
And it seems the Castle On The Hill singer more dismissive of critics in general, revealing: "I was self-conscious about it on my first album, because I'd never had any success, I'd never sold any records, never sold a ticket, and I was terrified that it would be over in an instant.
"The album got panned by the critics and I was like: 'Fuck, this is it.' But now I'm at a point where, even if I get a one-star review for every album I release for the rest of my life, I'll still be able to play music."
Noel Gallagher famously made a jibe at the Shape Of You star when he sold out Wembley, but Sheeran revealed he actually gave Oasis wordsmith tickets for his daughter Anais.
Meanwhile, Ed Sheeran's third album, Divide, is released today.