Noel Gallagher Drug Searched at Coachella
16 April 2012, 12:21 | Updated: 5 August 2013, 17:02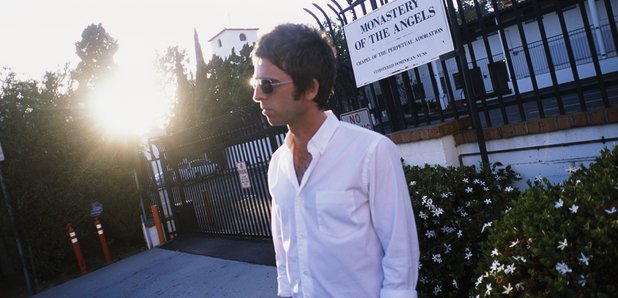 Noel Gallagher's been telling Radio X how he was searched, 'airport style', at the Coachella Festival in California over the weekend - with security particularly interested in his bag of sleeping pills.
"They've pulled this out and gone... 'can you explain these?'... and of course I am who I am and I've got a bag of 30 pills and I'm like, 'in all seriousness Chuck - or whatever your name is - don't you think these'd be at least down my sock? They're sleeping tablets,'" the singer explained to Radio X's Gordon Smart backstage.
And his response to the suspicious security man? "' Do you want me to have one now before I go on stage?'"
The festival in the desert featured sets from Radiohead, The Black Keys and a holographic Tupac performing some of his greatest hits... as well as Noel Gallagher and his High Flying Birds of course.
But despite the great bill the elder Gallagher brother didn't seem too enamoured with the festival.
"It's like they've gone round the world and focused grouped every single festival and gone 'what's great about all those festivals? Well we're not going to do any of that,'" he explained to Gordon.
"It's very clean, there's a lot of people driving around in golf buggies and in sunglasses. You can't smoke, you can't drink, you're not here to have a good time."
Gordon Smart's Radio X show Smart on Sunday came from the US festival over the weekend.