Avicii calls Noel Gallagher "a bitter ol' timer" in response to criticism
30 July 2015, 10:49 | Updated: 3 August 2015, 18:22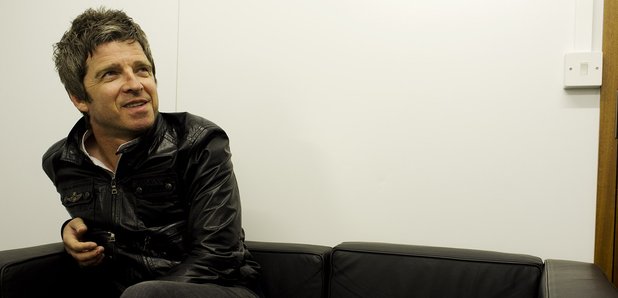 The DJ Avicii has responded to comments that Noel Gallagher made about him, calling the former Oasis guitarist a "bitter ol' timer."
Noel originally told us that he couldn't see why people would want to watch "a dude in a hat and a pair of fake DJ decks" at a festival.
Noel also previously said to NME "I don't know anything about Avicii. I don't wish to know anything about Avicii. It sounds like an artist from the Renaissance period."
Now Avicii has responded, posting an antagonised message on Instagram. The post said "Sounds like you're playing the wrong festival if you're at the same time dissing its entire audiences music taste you silly sausage!"

"Guess what" the post went on, "There are still good bands, still making great music that changes peoples lives, - what is really "sad" is hearing a old time musician like yourself confessing so bluntly and openly to not having an open mind to new music by dissing shit u haven't even heard. I really didn't think someone whose whole image is being witty would turn all stereotype 'bitter ol timer rocker' like that lol."
"I would actually love to preview you my album song by song and hear your honest feedback but I dare you to say the same thing afterwards."
Noel has yet to respond.
Gallagher recently told us that he finds large-scale EDM artists "disturbing." Before performing at this year's T In The Park Festival, Noel was speaking about the current state of headliners.
"It's quite telling…that still at festivals the biggest draw are bands who have been around for ten years" he said. "Kasabian are the newest of that lot. They've been around ten years."
"Radiohead, Coldplay, Prodigy, Chemical Brothers. They've all been going fifteen years. So once that generation of nineties bands eventually decides they've made enough money and will retire, then what are we left with?"
"I find it quite disturbing" he went on, "for the future of festivals (and youth culture, in a way) if a dude in a hat and a pair of fake DJ decks pressing play on a CD player is what it's all about. That's quite a bleak future."
As well as Noel Gallagher, Kasabian and The Libertines, the likes of David Guetta and Avicii also headlined the festival.
Noel Gallagher is currently touring his latest solo album Chasing Yesterday.