Noel Gallagher: "I Avoid Record Stores"
27 November 2015, 13:56 | Updated: 27 November 2015, 17:49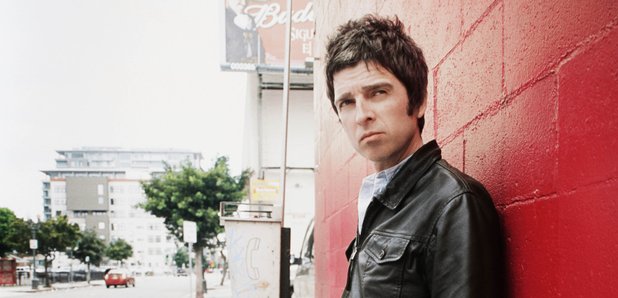 The star talks scoring the best selling vinyl album so far, getting music tips from Paul Weller and why he's "more into tracks" than albums.
Noel Gallagher's High Flying Bird's Chasing Yesterday album was named by the Official Charts Company as the best selling vinyl of 2015 so far, and though the singer's happy about it, he's pretty realistic about the figures.
The former Oasis star told Q magazine:"Yeah I know, unbelievable isn't it? For the people who still want to buy and own music, for me to be sat at the top of that list really is great.
"Until you look at how many people are actually buying it and it's like a thousand albums! Fucking hell, I've probably got more than a thousand sat in my office right now."
The Ballad Of The Mighty I star also gave a gloomy prediction for the life of the vinyl, saying: "there will be no record sales by the end of the decade, I think."
Despite his comments, Gallagher admitted he actually prefers "tracks" to albums and buys music online to avoid having to sign autographs for fans.
"I can't go to HMV. How long do you think it would take me to get out of HMV if I went in? If I go into a record store they usually turn into autograph sessions so I avoid them now. I think that's the way music is going now though, for me anyway, I'm more into tracks."
But when it comes to finding out about new music, it seems he uses the tried-and-tested technique of relying on a mate... Except, of course, his mate just happens to be Paul Weller.
"I'm reliant on Paul Weller. I don't know what he does, he must listen to fucking independent radio all the time because he's forever on the phone to me all the time saying, 'Have you got all this? Check this out, check that out.'"