Anais Gallagher Gives Brooklyn Beckham Girl Advice
22 February 2017, 12:34 | Updated: 23 February 2017, 18:49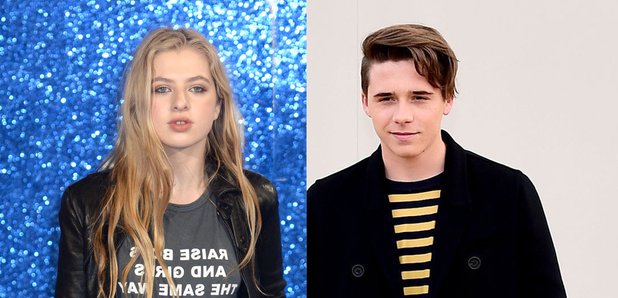 The daughter of Noel Gallagher has talked about her relationship with David Beckham's son.
Anaïs Gallagher has revealed that she gives Brooklyn Beckham dating advice.
The daughter of Noel Gallagher and Meg Matthews has talked about her relationship with David and Victoria Beckham's eldest son, which she describes as that of "brother and sister".
Asked if she was seeing Brooklyn or Madonna and Guy Ritchie's son Rocco, she told ES Magazine: "I'm not dating either of them, no. Me and Brooklyn, people like to pick up on because we're such good friends, they like to capture photos where we're hugging.
"No — we're like brother and sister. We have a really good relationship. I like to help him out with girls."
Speaking about her fellow famous teens, who she attends the Fine Arts College in Belsize Park with, the 17-year-old said: "People must be thinking, 'They don't all know each other' but we do all know each other and we are actually all friends."
She added: "Obviously we're all teenagers, so we fall out, but I'd always support them through everything."
In an interview with NME, Anaïs also revealed the song she can't stand hearing is Oasis anthem, Wonderwall, while her karaoke tune would be Blur's Parklife "for the irony".