Noel Gallagher Admits They're Already Working on Teenage Cancer Trust 2014
28 March 2013, 11:16 | Updated: 1 April 2014, 11:48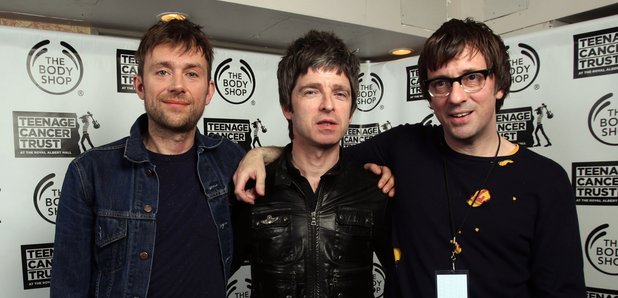 Noel Gallagher's told Radio X - after curating the 2013 series of Teenage Cancer Trust Shows at the Royal Albert Hall in place of Sir Roger Daltrey - he definitely wants to be involved again.
"Oh yeah of course, plans are already started for next year," he admitted to Radio X's Jon Holmes.
"First and foremost it is Roger's thing. If in any way I can help - whether it be playing, phoning people up, signing autographs, doing whatever and if I'm around I'm always here to help.
"I love and I'll take away some great memories from this week that'll last me a lifetime."
Noel Gallagher took on putting on this year's shows after being asked by The Who frontman - who had touring commitments in the US.
Ryan Adams, Russell Brand, Primal Scream, Kasabian, Noel himself and Paul Weller all performed at the annual series, which came to a close at the start of this week.
The highlight had to be Noel Gallagher putting one of Britpop's biggest fued officially to bed - by performing with Damon Albarn and Graham Coxon from Blur on Saturday night.
They joined together for a special rendition of the classic Blur song Tender.
Accompanying them on drums was The Modfather himself, Paul Weller.