Jose Mourinho Hits Back At Noel Gallagher With Cryptic Dig
3 January 2018, 13:32 | Updated: 3 January 2018, 13:33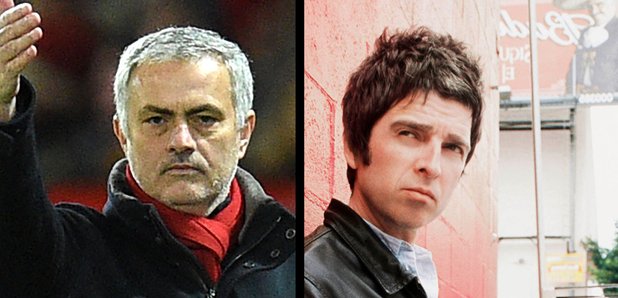 The Man United manager has appeared to take aim at the "kings of rock and roll", who previously accused him of under-performing.
Jose Mourinho has seemed to fire back at Noel Gallagher in a recent interview.
The Manchester Utd gaffer used his team's 2-0 defeat over Everton on Monday (1 January) to throw in a sly dig at the former Oasis rocker.
As the Evening Standard reports, speaking after the match at Goodison Park, the Portuguese manager remarked: "The performance was really good, so maybe I'm lucky this time and the kings of the rock and roll that said I was underperforming last match maybe will say this time I performed."
It's not 100% certain that Mourinho was referring to the Holy Mountain singer, but following his beloved Man City's win against Utd,
Following the Manchester derby win, Gallagher told Sky Sports: "It's payback time... respect to the United fans who clapped Pep Guardiola off - they know they've seen something special today."
Watch Noel Gallagher explain if he'd accept a knighthood:
The manager also took more direct aim at former Man U. footballer-turned-pundit Paul Scholes, who criticised Paul Pogba, writing: "I think the only thing Paul Scholes does is to criticise. I don't think he comments, he criticises, which is a different thing.
"Paul tries to do his best all the time and sometimes he plays very well. Sometimes he doesn't play so well.
"It's not Paul's fault that he made much more money than Paul Scholes. It's not Paul Pogba's fault. It's just the way football is."