What Is Noel Gallagher's Net Worth?
4 February 2018, 08:00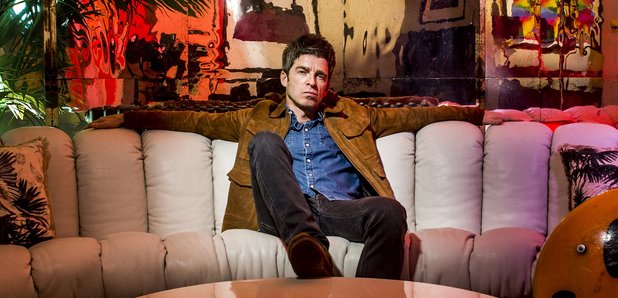 The Oasis songsmith is responsible for writing some of the most iconic British songs of all time, but what's it done for his income?
Noel Gallagher's role as the chief songwriter of Oasis means he's responsible for writing some of the most important songs of the 90s.
Since then he's gone on to have a successful solo career, releasing three UK No.1 albums and playing sold-out shows around the world.
Last year, the Holy Mountain singer revealed he didn't need to be a stadium rocker because he's "got too much fucking money," but how much truth is there to his claim?
While he'll never hit the dizzy heights of Paul McCartney - who last year was estimated to be worth a staggering £780 million -it's fair to assume the Mancunian is worth a fair bit. But how much exactly?
According to The Richest, Noel Gallagher's net worth is estimated to be at around $60 million, which equates to about £45 million when it's at home.
The website adds that in 2013, the total earnings of Oasis were estimated at $14,840,00 (approx £10 million), and we can only imagine after the tragic Manchester attack in May 2017, which saw Don't Look Back In Anger become a "song of defiance" for the city, it would be much more.
After the attack, however, it emerged that Noel secretly donated all royalties from his hit song to the families of the victims of the atrocity.
Previously speaking to Radio X in the week of the bombing, Noel Gallagher reflected on the single, claiming: "It's incredible to think that a few generations have attached some kind of importance to that song."