Noel Gallagher's High Flying Birds to headline UK festival in 2019
22 November 2018, 14:09 | Updated: 27 November 2018, 17:52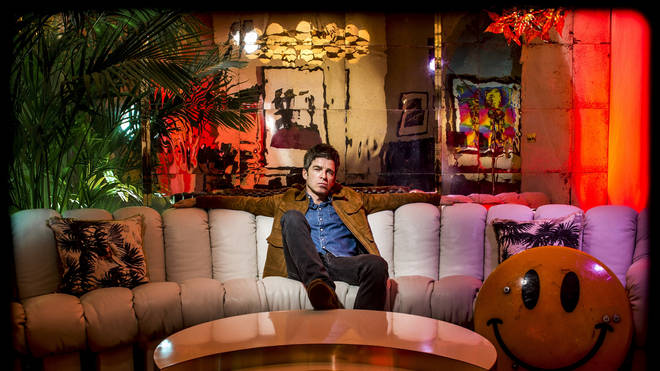 The Oasis songsmith will top the bill at Newcastle's This Is Tomorrow festival on 25 May 2019 at Exhibition Park.
Noel Gallagher has been confirmed for This Is Tomorrow festival.
The former Oasis songsmith will headline the UK event, which takes place in Newcastle's Exhibition Park from 25 May 2019.
The Holy Mountain singer will be joined by the likes of The Vaccines, Editors and Glasvegas.
Tickets go on sale from 23 November at 10am from the This Is Tomorrow website.
Watch Noel Gallagher talk about his scissor player:
Meanwhile, Gallagher has revealed how he helped Bradley Cooper to become a rock star for his role in A Star is Born.
Bradley Cooper plays Jackson Maine alongside struggling artist Ally (Lady Gaga) in the remake of the classic film, and now it's been revealed he had a little help from the former Oasis songsmith.
"He used to say to me, 'I want to get it right.' The hardest thing in the world is pretending to be a rock star," Gallagher told Q Magazine.
The Holy Mountain singer added: "For somebody who isn't a singer or a guitar player he carries that shit fucking well."
Referring to a move in particular which Cooper uses in the film, Gallagher said: "I was like, 'That is me. That's my patented fucking move!'"
Watch Noel Gallagher explain why his brother Liam is the rock star: