Noel Gallagher Shares Video For God Help Us All (Demo)
11 June 2018, 17:00 | Updated: 11 June 2018, 17:23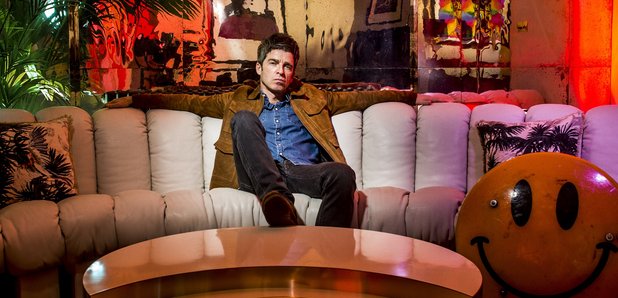 See the brand new Ste McGregor-directed visuals for the B-Side to his It's A Beautiful World single.
Noel Gallagher's High Flying Birds have shared the lyric video for his God Help us All (Demo) in a Radio X exclusive.
The track comes from the B-Side of It's A Beautiful World, which was the second single to be taken from his third solo album, Who Built The Moon?
Watch the Ste McGregor-directed video here:
Noel Gallagher's High Flying Birds' Who Built The Moon? debuted at the UK top spot when it was released in 2017, achieving gold certification in less than two weeks of its release, and scoring Gallagher a hat-trick of solo chart-topping albums.
The album, which included lead single Holy Mountain, also gave the Oasis songsmith a record-breaking consecutive 10 chart-topping studio albums.
Buy Noel Gallagher's No.1 Who Built The Moon? album here and at noelgallagher.com
This year saw Noel Gallagher's High Flying Birds embark on their huge Stranded On The Earth World Tour (2018-2019), performing shows across North America, Europe, the UK and Ireland.
Radio X also hosted a special one-off show with
Noel Gallagher and the band with an intimate gig at the Watford Colosseum.
The show, which was in-aid of
Global's Make Some Noise charity,
saw the Manchester legend play a career-spanning set including the rousing
Who Built The Moon?
opener Fort Knox and the emotional 1995 Oasis anthem, Don't Look Back In Anger.
Watch a clip of his performance here:
The rocker chose to end his electric set at the Hertfordshire venue with plenty of positivity, playing a cover of The Beatles' All You Need Is Love, while supported by his band.
Watch their rendition of the classic track in our video: