Big Spider Discovered In Noel Gallagher's Guitar Case
4 September 2012, 13:10 | Updated: 15 August 2013, 16:11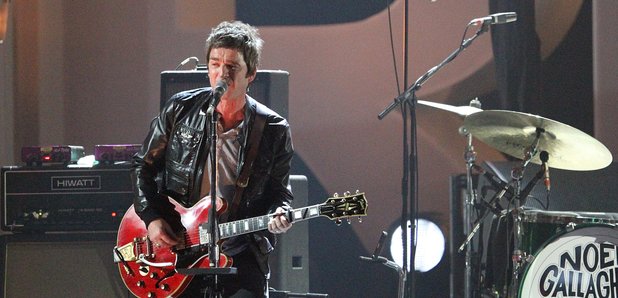 The organisers of the Jersey Live festival last weekend had a bit of a surprise when unpacking Noel Gallagher's guitars… a great big spider.
The BBC reports that the star was due to play the event at Trinity Showground on the island on Sunday (September 3), but that his road crew opened a guitar case to discover "a huge black spider with green fangs" looking back at them.
The backstage area was cleared and an expert from the Durrell Wildlife Conservation Trust was called in to identify the beast, but while he could tell which family it came from, he wasn't sure exactly where it had originated. The critter could have joined the High Flying Birds anywhere in the world.
"Noel had not arrived at the gig and so was blissfully unaware of the panic the spider caused," said a spokesman for the festival.