ALBUM OF THE WEEK: Noel Gallagher's High Flying Birds - Chasing Yesterday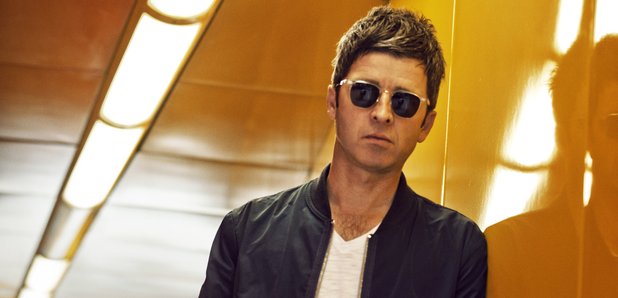 The second solo outing from Mr Gallagher opens up the sonic horizons but continues with the instant classics.
The follow-up to Noel Gallagher's High Flying Birds from 2011, Chasing Yesterday is the first record that Noel has produced on his own, creating a much wider sound.

On speaking about taking on the producer role, Noel didn't seem to keen on it. "It was a major pain in the arse. It's not that I've ever had people telling me what to write or what direction to go in, but managing sessions from one end of the week to the other proved extremely difficult. I had all these people looking at me and saying: 'Right, what are we doing today?' I was making the whole thing up as I went along."
NOEL GALLAGHER'S HIGH FLYING BIRDS - IN THE HEAT OF THE MOMENT
As well as channeling his usual sound, the new record uses a wider instrumentation and is more experimental than anything Noel has done before. The record is also to feature Johnny Marr on the closing track The Balled Of The Mighty I.
Speaking about the song, Noel said: "I tried to get him to play on the last album but it never happened. So when I put this track together and knew he would be perfect for it, I called him and asked if I could send him the rough mix. He said: 'No, I don't want to hear it. I'm just going to react to it on the day.'
"And I have to say, he's unbelievable. He's way up there, on another level to the rest of us. The result is a burst of energy that helped make Mighty I one of the best songs I've ever written."
NOEL GALLAGHER'S HIGH FLYING BIRDS - THE BALLAD OF THE MIGHTY I
NOEL GALLAGHER - CHASING YESTERDAY
1. RIVERMAN
2. IN THE HEAT OF THE MOMENT
3. THE GIRL WITH X-RAY EYES
4. LOCK ALL THE DOORS
5. THE DYING OF THE LIGHT
6. THE RIGHT STUFF
7. WHILE THE SONG REMAINS THE SAME
8. THE MEXICAN
9. YOU KNOW WE CAN'T GO BACK
10. BALLAD OF THE MIGHTY I