You Can Buy Kurt Cobain's Blockbuster Video Card!
16 October 2017, 12:31 | Updated: 16 October 2017, 17:31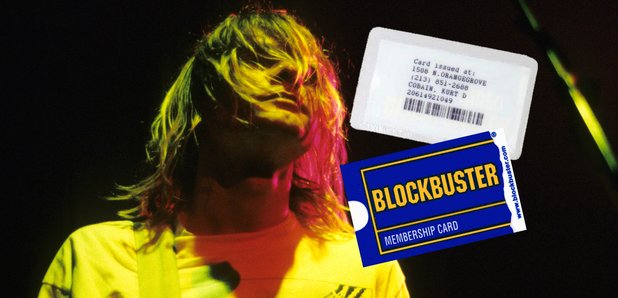 The pass the Nirvana frontman used to rent thrillers, comedies and dramas is up for auction, along with plenty of other stuff.
Are YOU the ultimate Nirvana fan? Then here's something for you.
The ACTUAL Blockbuster Video card as owned by Kurt Cobain back in the early 90s is up for auction!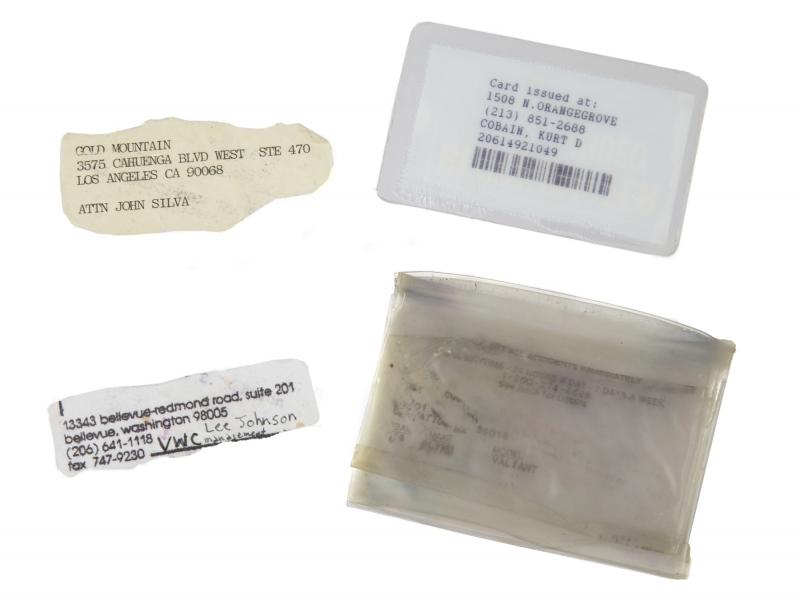 It's the pass that Kurt music have used to rent all kinds of movies - art films, documentaries, maybe even Jurassic Park or something - from his local video store at 1508 North Orange Grove in Los Angeles.
Kurt's favourite film was apparently Over The Edge, a 1979 drama about rebellious youth, starring Matt Dillon - wonder if he ever rented that from Blockbuster?
The card has come from a family member and bears the name Kurt D. Cobain, and is being sold in a plastic wallet with two scraps of paper. One bears the name and address of John Silva, from Nirvana's management company (who now looks after Foo Fighters) and the address of the legendary grunge band's accountant.
This ultimate piece of Cobain memorabilia is expected to sell between $400 and $600 at Juliens Live Icons And Idols auction, which opens on 4 November. Nice.
Also being auctioned off is the MTV "Moonman" award trophy that Nirvana took home for the Best New Artist category in 1992, which was won by Nirvana and Smells Like Teen Spirit.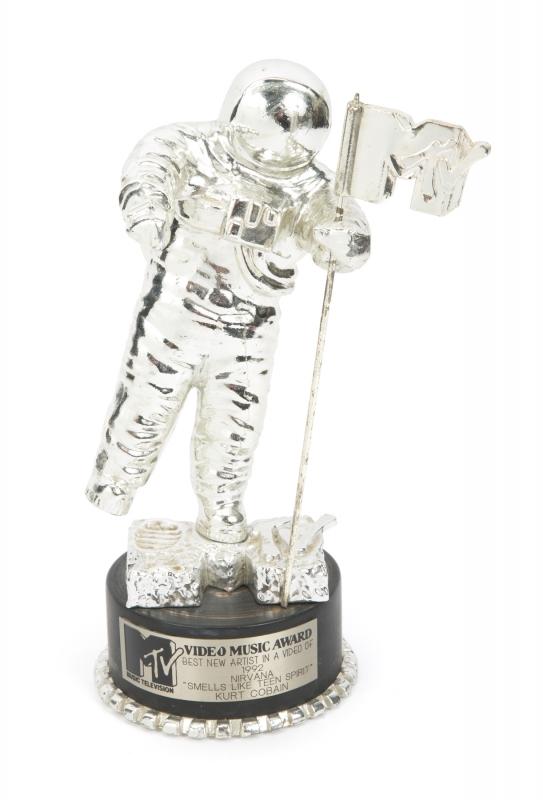 For more on the auction, see www.julienslive.com