WATCH: Remembering When Take That Covered Nirvana In 1995...
22 January 2017, 11:45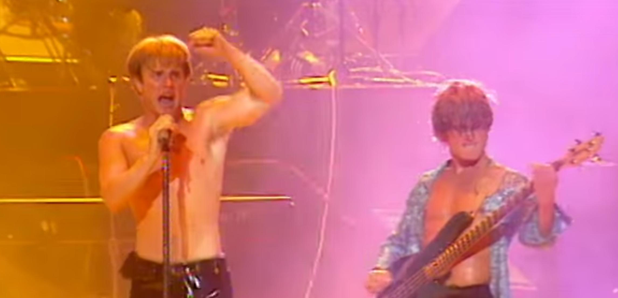 See Gary Barlow sing the lead vocals to Smells Like Teen Spirit at Earls Court.
We thought we'd heard and seen enough cover versions of Nirvana's Smells Like Teen Spirit to last us a lifetime, but it turns out we had space for one more.
Back in 1995, Take That paid homage to the grunge band during their gig in Earls Court, and it's safe to say it's an unforgettable performance.
The video clip, which was unbelievably uploaded by the band themselves, sees Gary Barlow donning leather trousers as he sings lead vocals, while Jason Orange plays guitar, Mark Owen plays the base, and a dread-locked Howard Donald plays the drums.
Wow.
What has been seen can never been unseen.
There's no sign of Robbie Williams, however, because he'd quit the band that same year.
And before that, he was too busy bleaching his hair and appearing on stage with Oasis at Glastonbury while getting ready to leave his boyband past behind.
Check out some of his antics from the festival here:
Classic.
Photo: YouTube/TakeThatVEVO