WATCH: Do You Remember The Bizarre TV Ad For In Utero?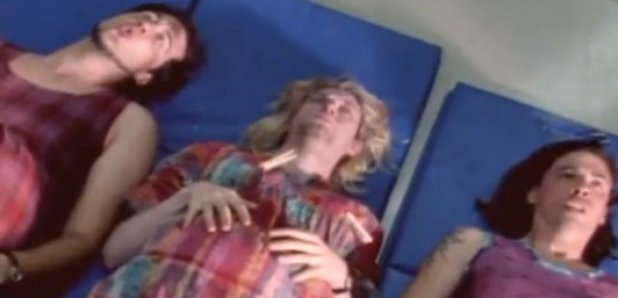 Nirvana hit the ante-natal class in this rarely-seen TV spot for the band's classic third album.
Kurt Cobain's suicide cast a long, dark shadow over Nirvana's career, but for the most part they were a bunch of funny buggers.
With their third album, In Utero, released in September 1993, the band were trying to go under the radar following the huge success of Nevermind, and didn't release any proper singles off the album in the US.
They did, however, shoot a TV commercial that didn't get widely shown at the time. Taking the "in utero" birth theme as its starting point, the promo featured actor and comedian Bobcat Goldthwait as a woman holding an antenatal class for three "mothers-to-be".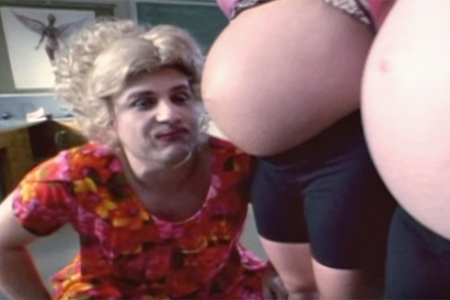 Goldthwait was best known at the time for his appearances in the Police Academy comedy movie franchise, where he played the crazed gang leader Zed, with a very peculiar way of speaking,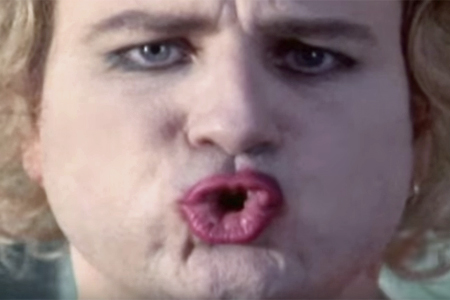 The three members of the band - Kurt Cobain, Krist Novoselic and Dave Grohl - play the mums, flat on their backs and with huge bellies, huffing and puffing as Goldthwait yells "Breathe, you sons of bitches!".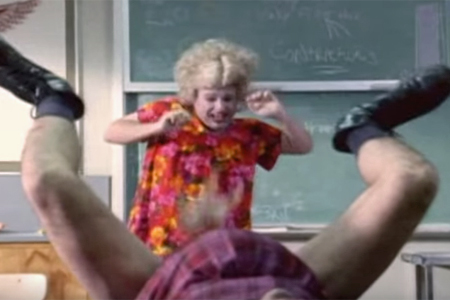 As baby dolls pop out from between Kurt's legs and ricochet around the room, the track Heart Shaped Box plays. Bizarre.