PHOTOS: Frances Bean Cobain And RuPaul Had A Reunion
17 May 2018, 13:53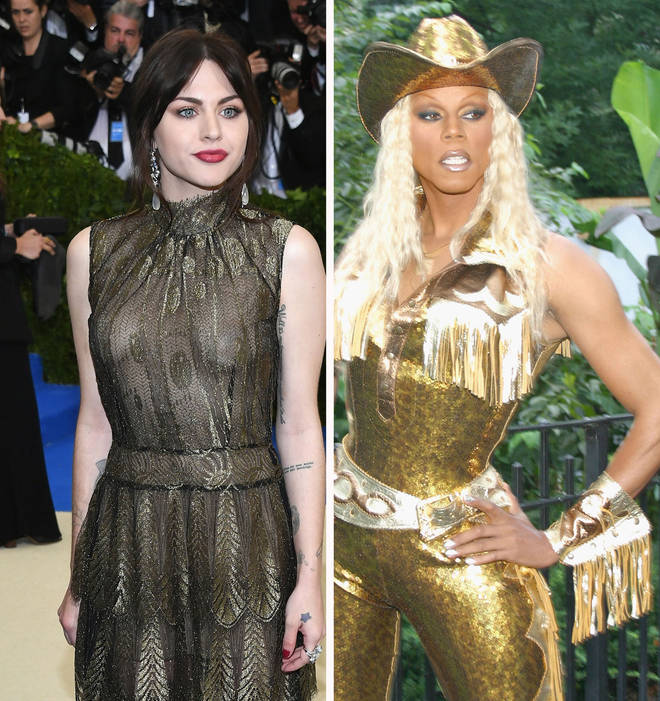 The daughter of the late Nirvana frontman and the drag icon have spent some time together.
Frances Bean Cobain has shared a snap of her reunion with RuPaul.
Fans of Nirvana and their late frontman Kurt Cobain may remember the iconic photos of baby Frances being held by the drag queen legend at the 1993 MTV Video Music Awards.
See a close-up of the snap, which the 25-year-old recently shared.
Now, it looks like the pair have met up again over two decades later, and Frances seems a lot happier about it this time around.
See the snap she posted on Instagram with the caption: "reunion".
Meanwhile, this week it was reported that Frances Bean lost her father's iconic MTV Unplugged guitar in her divorce settlement.
It was previously reported that the guitar was at the centre of the divorce battle between Cobain and her ex Isaiah Silva, who claimed she gave it to him as a gift.
Now, According to TMZ - who claim to have read the judgement documents - Frances has allowed Silva to keep the 1959 Martin D-18E on the condition that Silva's new girlfriend vacates the couple's LA house, which now belongs to Cobain under the property settlement.
See Kurt's famous guitar here:
The instrument is thought to be especially valuable because only 300 were made before Martin discontinued the model, and a left-handed Cobain had the bridge and nut replaced so it could be played upside down. 
When previously asked by the outlet what she thought about the dispute, her mother Courtney Love said it was a "family heirloom" which was not given by her daughter as a gift to her ex.
She added: "I'm really glad she's out of this dangerous and toxic relationship".Watch Love give her thoughts on the case below: 
Watch Cobain using the now iconic guitar at Nirvana's MTV Unplugged during their cover of Bowie's Man Who Sold The World.
Though Frances Bean has lost the iconic piece of music history, it's clear she's forging her own path when it comes to music.
She recently shared her first ever original song and suggested she is set to release her own music.
Listen to her soulful cover of Leonard Cohen's Hallelujah: