WATCH: Is This The Worst Nirvana Cover Ever?
1 February 2017, 16:51 | Updated: 23 February 2017, 19:14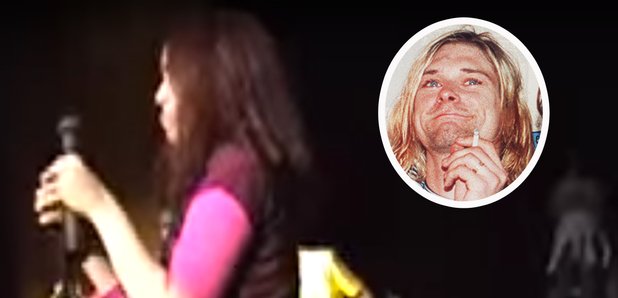 Watch these three teens butcher Smells Like Teen Spirit.
This week, we watched the Rockin' 1000 and a few hundred of their pals absolutely nail Nirvana's Smells Like Teen Spirit.
But now we've found a cover of the grunge band's biggest hit which captured our attention for all the wrong reasons.
Watch it below courtesy of prankska:
The re-surfaced clip, which sees three teens play the legendary track may be off-beat and off-key, but the young woman's rock 'n' roll attitude just about pulls them through.
Photo: YouTube/prankska/PA