Watch Dave Grohl Play His First Ever Nirvana Gig
11 October 2016, 16:17 | Updated: 11 October 2016, 16:18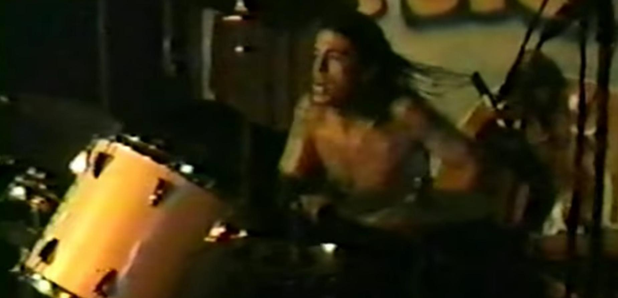 The Foos frontman first joined the grunge band in 1990, when he replaced their previous drummer.
Footage of Dave Grohl's first ever Nirvana gig has resurfaced, and it's pretty epic.
Today marks 26 years to the day that Grohl made his live debut with Kurt Cobain and Krist Novoselic in 1990 at the North Shore Surf Club in Olympia, Washington.
So what better way to celebrate than with some throwback footage of the Foos frontman, which sees act as enthusiastically as ever.
Watch a baby-faced Grohl grinning as he drums his heart out in a video uploaded by Curmodgeon NIRVANA below:
According to setlist.fm, the gig - which took place on 11th October 1990 - included the tracks In Bloom, About A Girl and Breed, and two Vaselines covers.
Dave Grohl had only joined the band a month before, aged 21, after being auditioned by Kurt Cobain and Krist Novoselic.
But if this footage is anything to go by, the band clearly jelled immediately.
Photo: YouTube/Nirvana/Curmodgeon NIRVANA