Smells Like Nerd Spirit: Man Covers Nirvana With "Computer Hardware Orchestra"
24 July 2016, 09:00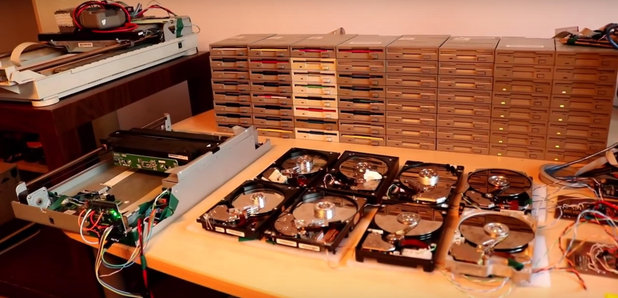 Watch the impressive cover of the groundbreaking 1991 Nirvana track.
There's a lot of covers of Nirvana's Smells Like Teen Spirit out there, but this is probably the most geeky one you'll ever see.
YouTuber and computer wiz Paweł Zadrożniak - aka The Floppotron - has covered the groundbreaking grunge track using computer parts and programming.
Watch it in awe below:
And the clever clogs hasn't just done it with Nirvana, either...
See him make light work of the Star Wars theme tune below:
Plus, check out his rendition of the Game Of Thrones theme tune here:
We don't know how he does it, but we are nevertheless very impressed by it.