WATCH: Rockin' 1000 Cover Nirvana's Smells Like Teen Spirit
31 January 2017, 11:50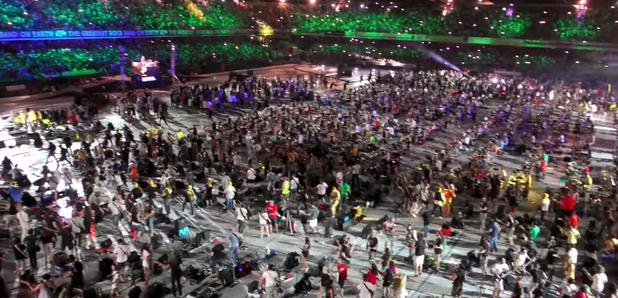 The Italian band who covered Foo Fighters' Learn To Fly are back with a tribute to Grohl's former band.
The Rockin' 1000 have shared a recording of their latest cover, and it is epic.
The musicians, who are known for performing iconic rock tracks en masse have now turned their hands (and fingers, and mouths) to classic Nirvana track, Smells Like Teen Spirit.
Watch them in action below:
The troupe first came to our attention when they covered Foo Fighters' Learn To Fly in a bid have the band visit their city of Cesena in Italy.
Dave Grohl and co. were so heartened by their performance, that they obliged- adding Cesena to their European tour dates and opening with - you guessed it - Learn To Fly.
Watch Grohl's speech on the night here:
Plus, some of the band even partied with some of the Rockin' 1000 after.
The Foos're here. #rockin1000 After Party. This's so Unbeliavable. pic.twitter.com/gQskVOe8dE

— Rockin'1000 (@rockin_1000) November 3, 2015
Watch the video that started it all here:
Photo: YouTube/Rockin' 1000