LISTEN: Rare Nirvana Song, Marigold, Leaks Online Featuring Dave Grohl Vocals
29 February 2016, 18:03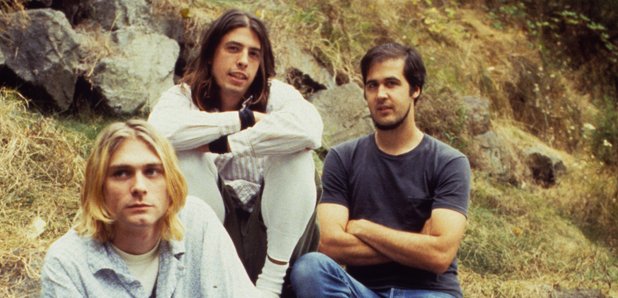 The original track featured as a B-side to Heart-Shaped Box.
Rare Nirvana material has leaked online, featuring the vocals of former drummer Dave Grohl.
The track Marigold (Alt Mix) has been uploaded to YouTube by a channel devoted to posting rare Nirvana tracks online.
The video was published earlier this month, and includes in its description: "Recorded in February 12–26, 1993 - Pachyderm Recording Studio, Cannon Falls, MN, US
"Dave Grohl on vocals, guitar, drums".
The original version of Marigold appeared as a B-side on some formats of Nirvana's Heart-Shaped Box single.
Listen to the alternate version, with Grohl's vocals below:
Meanwhile, the Foo Fighters frontman lent his gentle vocals to the In Memoriam tribute at the 88th Academy Awards last night (Sunday 28 February).
While he sang a moving rendition of The Beatles track Blackbird, a montage of industry faces who lost their lives were displayed onto the screen.
David Bowie, Alan Rickman and Christopher Lee were among those honoured, while the late Leonard Nimoy was given the final word during the dedications, with Dr. Spock saying: I have been - and always shall be - your friend".