This Is What Nirvana's Nevermind Baby Looks Like Now...
23 September 2016, 16:11
25-year-old Spencer Elden was just a few months old when the iconic picture was taken.
It's one of the most recognisable album covers of all time, but you'd be forgiven for not knowing anything about the baby on Nirvana's Nevermind album.
Considering he was only a few months old when the picture was taken, it's safe to say little Spencer is now all grown up.
Now, at 25 years of age, Spencer has recreated that infamous shoot, which sees him sumberged in water and swimming towards the camera.
See his tribute below:
Spencer Elden, the baby on Nirvana's Nevermind, recreates album cover 25 years later. pic.twitter.com/EpvzhtDcvC

— Eric Alper (@ThatEricAlper) September 24, 2016
Elden has previously talked about his bizarre fame, joking: "everyone out there in the world has seen my penis already."
However, back in 2008, then aged 17, he also took the plunge and recreated the famous cover.
See it here: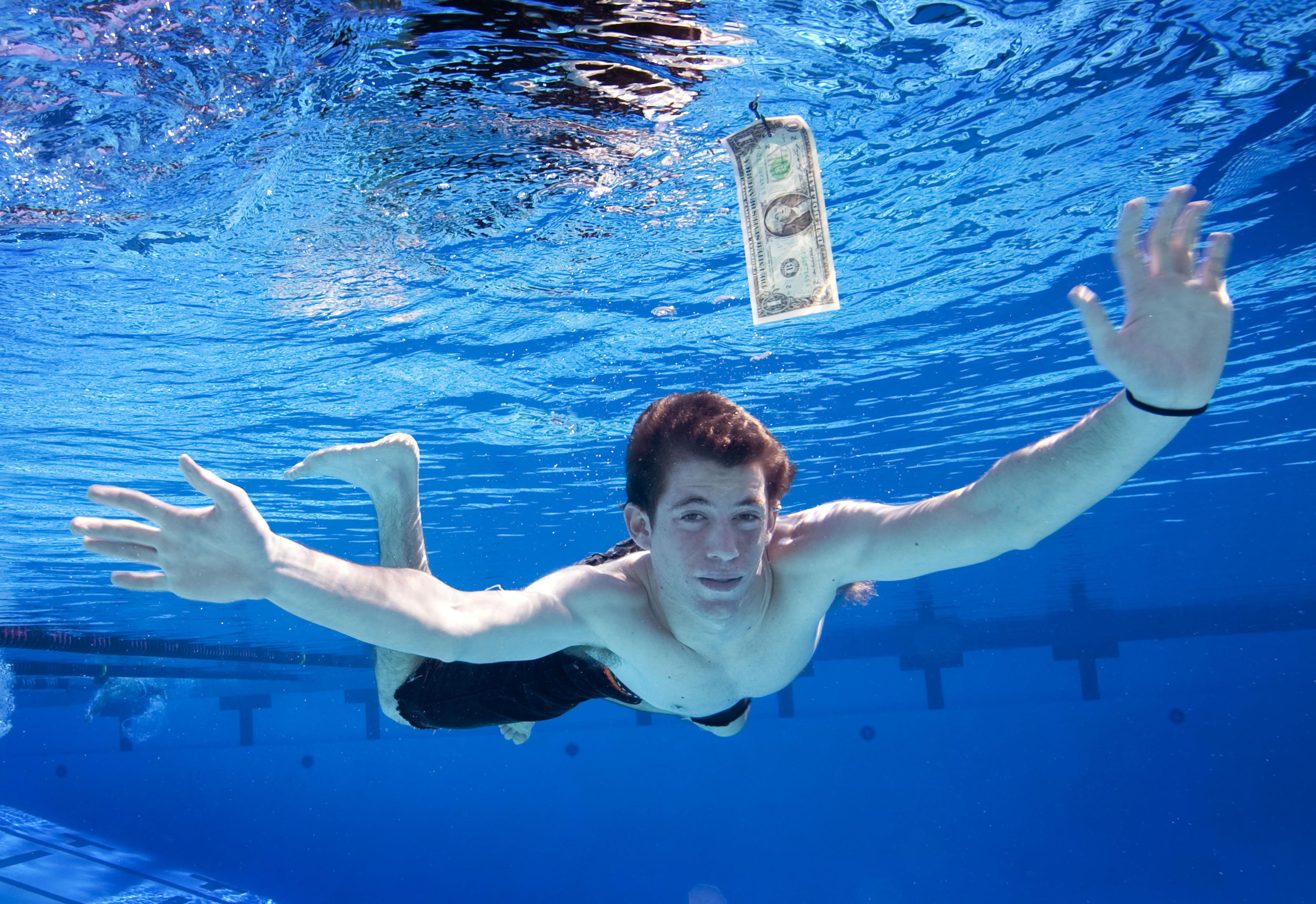 Now, speaking to TIME magazine at age 25, Elden has a somewhat ambivalent relationship with the cover, and some regrets about previously being so open.
"Looking back, it feels kind of stupid doing interviews about it, because I had nothing to do with it, but a lot to do with it all at the same time," he explained.
"It's a really weird feeling being a part of someone else's momentum—being caught up in this wake of stuff."
These days, Elden lives in Los Angeles with his mother, where he "focuses on making art and growing tomatoes".
Despite having a Nevermind tattoo on his chest, Elden does still seem a little bitter that he hasn't really benefitted financially.
It's been widely reported that Elden's parents - who went to art school with Nevermind photographer Kirk Weddle - received $200 for the shoot, abut from what Elden says, there hasn't been much more since.
"It's a trip. Everyone involved in the album has tons and tons of money. I feel like I'm the last little bit of grunge rock," he said.
"I'm living in my mom's house and driving a Honda Civic."
He concluded: "Nirvana's cool, I guess—it's just weird being a part of it."