Nirvana Confirm Kurt Cobain Still Dead, After Reports Say He's Living In Peru
13 September 2016, 10:50 | Updated: 13 September 2016, 11:41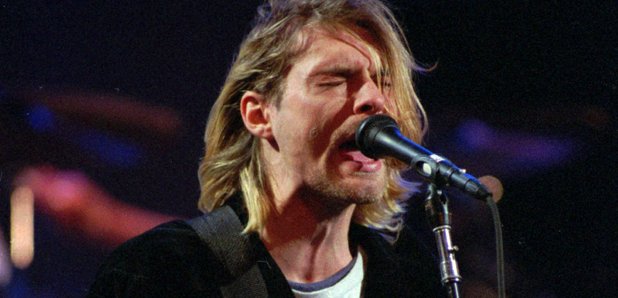 The band's official Facebook page put out an incredibly sarcastic message in response.
Yep. We never thought it would be necessary either. But the Nirvana official Facebook page has had to confirm that Kurt Cobain is, in fact, still dead.
The confirmation comes following a recent story that claimed that not only was Mr. Cobain alive and well, he was actually living in Peru.
Apparently the Come As You Are singer has been residing in the South American country since faking his death in 1994 under the identity of local right-handed guitarist Ramiro Saavedra, who appeared on a local talent TV show. If this WAS Kurt, he was still looking like he did over 20 years ago - and was still wearing similar clothes.
Have a look and see what YOU think.
After the Daily Mail published details of this highly dubious conspiracy theory, the surviving members of Nirvana took to Facebook to quash the rumour. "It is true, Kurt is alive" the post sarcastically said. "He needed time to learn to play the guitar with his right hand. Finding left-handed guitars is not easy."
"We are so happy to have him back and forgive him for all of the sadness that we have held so deeply in our hearts."
Nirvana are clearly having none of it. You can see the post below.
Nirvana's iconic album Nevermind turns twenty-five later this month.