WATCH: Nirvana And Smashing Pumpkins Playing Twister!
15 January 2017, 09:00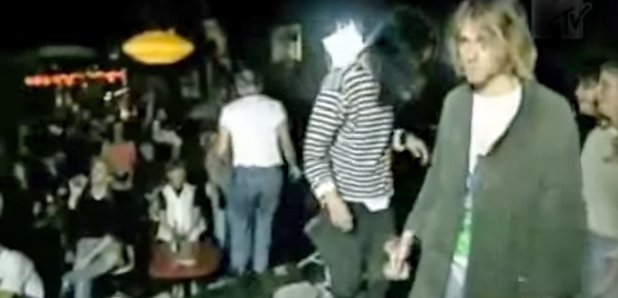 YouTube has unearthed a grunge love-in as the 90s legends bond over the classic pissed-up party game.
Grunge: a serious music genre, about personal issues, rage, depression and angst? It pretty much ended when Kurt died. No laughs to be had, right?
Aw come on, things are never as simple as that.
The modern wonder that is YouTube has unearthed footage of Smashing Pumpkins and Nirvana playing Twister. Yeah, that's right - the game that always comes out when everyone gets a bit tipsy.
The three minute clip sees the grunge aristocracy struggling to get to grips with the game, and each other - seemingly on stage in front of an audience.
The footage sees Krist Novoselic, Kurt Cobain, Dave Grohl, D'Arcy Wretzky and Billy Corgan fail spectacularly to hold a civilised game of Twister for MTV. We suspect there was booze involved. Of course, it all ends in chaos.
Novoselic is even stripped down to his undies - and how many chances are there to see THAT?