Montage Of Heck Director: A New Kurt Cobain Album Is Coming This Summer
5 May 2015, 11:38 | Updated: 5 May 2015, 12:19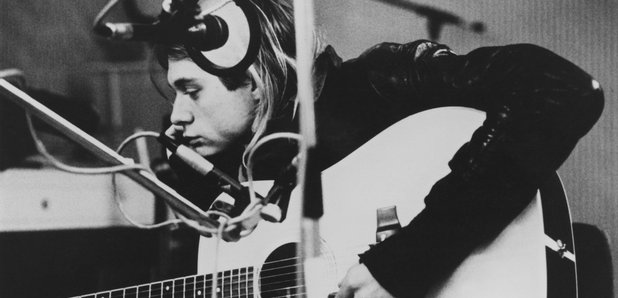 The album will include covers and rarities.
In an interview with Bedford + Bowery, Montage Of Heck director Brett Morgan has revealed plans to release a new Kurt Cobain album this summer.
When Morgan was asked if we could expect anymore unreleased gems from the Montage Of Heck audio, he replied: "We're going to be putting out an amazing album this summer that I think will answer that question... It's going to really surprise people. Just to be clear, it's not a Nirvana album, it's just Kurt and you're going to hear him do things you never expected to come out of him."
A video recently leaked online of Kurt covering The Beatles' And I Love Her. The album is expected to consist of similar recordings. You can listen to And I Love Her below.
The Kurt Cobain biopic, Montage Of Heck, is out in select cinemas now.