WATCH: Frances Bean Cobain Covers Jimmy Eat World's The Middle
9 August 2016, 14:00 | Updated: 9 August 2016, 17:06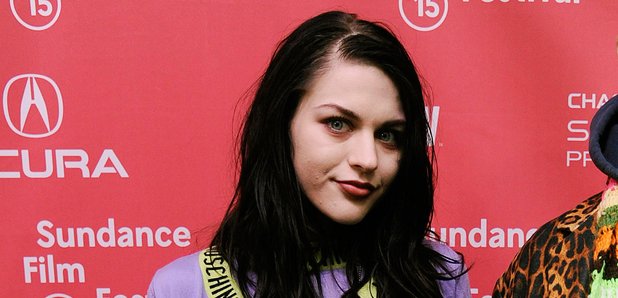 Kurt Cobain's daughter proved she has her father's lungs with a musical debut on Instagram.
Frances Bean Cobain has covered Jimmy Eat World's The Middle, and it's actually pretty darn good.
The daughter of the late Nirvana frontman, Kurt Cobain and Courtney Love proved she's definitely inherited her parents' talent, by posting a 10-second acoustic version of the 2001 track on Instagram.
Watch her in action below:
Fans have since flocked to congratulate the star, with her mother reposting the viideo to her own account with the caption: "I know your father is very proud of this as am I baby, I love you to the moon and back".
Back in July, it was reported that the 23-year-old - who was only two when Kurt Cobain died in 1994 - was in the midst of a messy divorce settlement, with her father's famous Unplugged guitar at its centre.
According to TMZ, the daughter of the grunge icon demanded her estranged husband, Isaiah Silva, return the million dollar instrument, which is the last guitar Cobain used before he died.
Silva, however, insisted the guitar was given to him by Cobain's daughter as a wedding gift.
See it here:
Kurt Cobain, MTV Unplugged, 1994. pic.twitter.com/ICn4FRqw8S

— Lost In History (@HistoryToLearn) June 23, 2016
When asked about the dispute, Courtney Love denied the "family heirloom" was given by her daughter as a gift to her ex.
She added: "I'm really glad she's out of this dangerous and toxic relationship".