Kurt Cobain's Daughter: "I Prefer Oasis To Nirvana"
9 April 2015, 11:00 | Updated: 10 April 2015, 15:39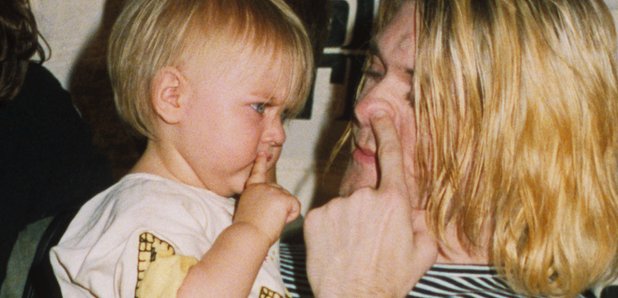 With a new documentary on Kurt about to be released, his daughter Frances Bean Cobain has given an interview in which she says she prefers Oasis and Mercury Rev to Nirvana.
With the Kurt Cobain:Montage of Heck documentary about to be released in cinemas, some of those closest to the Nirvana frontman have been talking about the impact he had on their lives. But his only child has made a surprising revelation in an interview with Rolling Stone: she doesn't like her dad's music that much.

"I don't really like Nirvana. Sorry, promotional people!..I'm more into Mercury Rev, Oasis, Brian Jonestown Massacre. The grunge scene is not what I'm interested in."
But Frances - who's now aged 22 - gave a pretty good reason why she isn't as in to her father's music as so many of the rest of us: "I was around 15 when I realized he was inescapable. Even if I was in a car and had the radio on, there's my dad.

"He's larger than life. and our culture is obsessed with dead musicians. We love to put them on a pedestal. If Kurt had just been another guy who abandoned his family in the most awful way possible...but he wasn't.

"He inspired people to put him on a pedestal, to become St. Kurt. He became even bigger after he died than he was when he was alive. You don't think it could have gotten any bigger. But it did."

Kurt Cobain:Montage of Heck comes out tomorrow in selected UK cinemas.