Kurt Cobain Nearly Died Before In Utero Release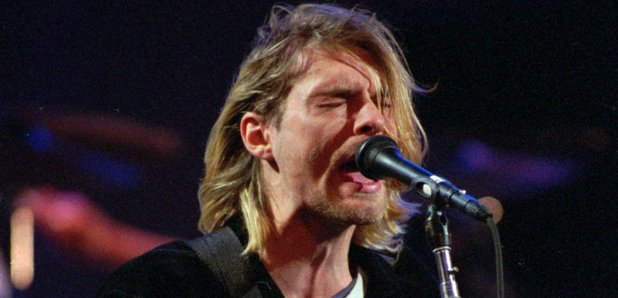 The former PR man for Nirvana has admitted late frontman Kurt Cobain came close to overdosing while promoting In Utero in New York in 1993.
Speaking to The Fly Anton Brookes described how on July 23 Cobain was found "slumped behind the toilet of his hotel room in New York" while journalists flown over from the UK were waiting downstairs to speak with the trio about the upcoming release of their third record.

Talking about the incident for the first time he described the moment a man with heroin arrived in the lobby of the hotel where the band were staying.

"You knew what was happening and you knew what that guy was there for and you knew what the outcome of that would be. The next day was when we were supposed to do press, and it was just a nightmare from start to finish, really."

It sparked an intense argument between Kurt and his wife Courtney Love, which everyone else decided to stay out of.

"I was upstairs, and suddenly the screaming, or the arguments, changed", Brookes explained. "We realised we should go in. We went rushing into the bathroom and slumped behind the toilet was Kurt with a syringe in his arm, blue."

But despite the overdose the singer went on to do a day of interviews and even perform that evening.

"Believe it or not, Nirvana were very professional when they needed to be."

Brookes believes the heroin Kurt took in New York was several times stronger than he was used to, "hence the reaction - virtually ODing."

This week is the 20th anniversary of the release of In Utero.

To mark the occasion it is being reissued on September 23 with more than 70 tracks including previously unreleased material.