Kurt Cobain's MTV Unplugged Guitar "At Centre" Of Daughter Frances Bean's Divorce Battle
6 July 2016, 12:43 | Updated: 6 July 2016, 17:31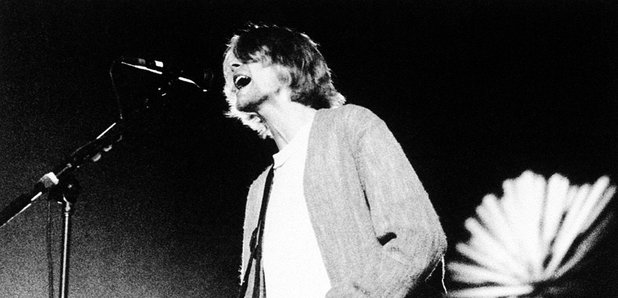 The only child of the late Nirvana frontman is demanding her estranged husband returns it to her.
The guitar Kurt Cobain used during Nirvana's famous MTV Unplugged session is reportedly at the centre of Frances Bean's divorce proceedings.
According to TMZ, the daughter of the grunge icon is demanding her estranged husband, Isaiah Silva, return the million dollar instrument, which is the last Cobain guitar used before he died.
The outlet adds that while Silva says the Martin D-18E was given to him as a present by Cobain's daughter on their wedding day, she vehemently denies the claims.
See the famous guitar below:
the best! RT@HistoryToLearn
Kurt Cobain, MTV Unplugged, 1994. pic.twitter.com/o8vei53uwU

— ann stew (@anni_molchi) June 23, 2016
The instrument is thought to be especially valuable because only 300 were made before Martin discontinued the model, and a left-handed Cobain had the bridge and nut replaced so it could be played upside down.
When asked by TMZ what she thought about the dispute, Courtney Love said it was a "family heirloom" which was not given by her daughter as a gift to her ex.
She added: "I'm really glad she's out of this dangerous and toxic relationship".
Watch Love give her thoughts on the case below:
Watch Cobain using the now iconic guitar below: