WATCH: This Guy Drummed Every Single Nirvana Song And Dave Grohl Approved
24 February 2016, 16:19 | Updated: 24 February 2016, 16:23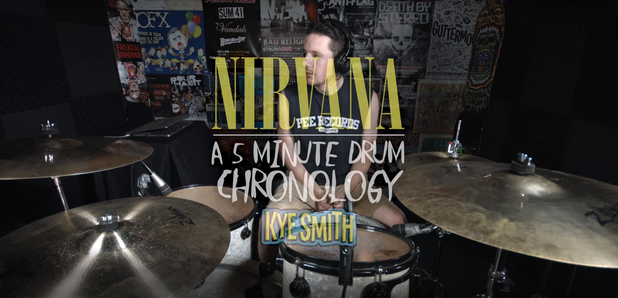 This "5 minute drum chronology" will make you want to listen to Nirvana all day.
A YouTuber and percussionist has drummed every single Nirvana track in the space of five minutes... and Dave Grohl's pretty impressed with it.
The clip, entitled "Nirvana: 5 Minute Drum Chronology," does exactly what it says on the tin and sees Kye Smith play slices from every one of the Seattle bands tracks in order.
Watch the video below:
We salute you Kye Smith!
Dave Grohl gave it the thumbs up, tweeting the video from Foo Fighter's official account, simply writing: "Dude..."
Dude....https://t.co/vrGXTw3C9d

— Foo Fighters (@foofighters) February 23, 2016
Now excuse us while we dig out Nirvana's whole back catalogue...