Francis Bean Pays Tribute To Father Kurt Cobain
20 February 2017, 13:12 | Updated: 23 February 2017, 18:53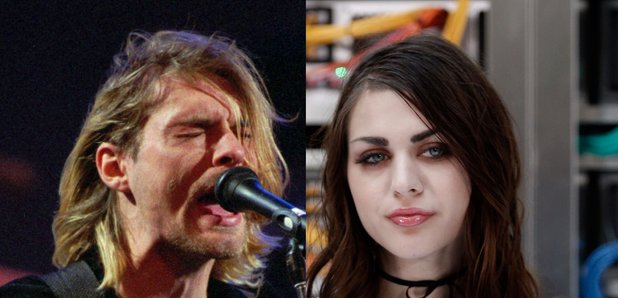 Today marks what would have been the late Nirvana frontman's 50th Birthday.
Frances Bean has paid tribute to her father, Kurt Cobain, on what would have been his 50th Birthday.
Taking to Instagram, the model and singer posted a handwritten tribute to the late Nirvana frontman, which was captioned: "February 20th 2017. Happy Birthday."
See it below:
The touching message itself reads: "Today would have been your 50th Birthday
"You are loved and you are missed
"Thank you for giving me the GIFT of life
"Forever your daughter, Frances Bean Cobain".
Kurt Cobain tragically died, aged 27, after taking his own life on 5 April 1994.
His daugther, who was born on 18 August 1992, was just one-and-a-half years old.
Meanwhile, Francis Bean's mother and Cobain's widow, Courtney Love, has yet to make comment.
However, this year she referenced the late rocker by reporsting a fan image pledging to: "Make America Grunge Again".