Courtney Love Picks Her Favourite Nirvana Songs
8 May 2017, 11:40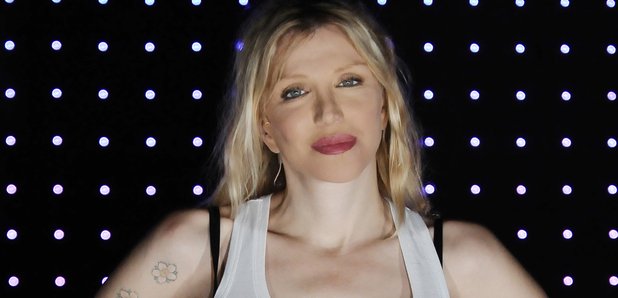 The Hole frontwoman reveals which of her former husband's songs make her ultimate playlist.
Courtney Love has revealed her favourite songs by Nirvana.
The NME reports that the Hole frontwoman was hosting a Q&A with fans on Instagram Live on Sunday night (7 May), when a fan asked her to choose which songs from her former husband's band she liked the best.
Her first choice was the 1993 single Heart Shaped Box, which was also included on the band's third album In Utero and which Courtney has since claimed is "about my vagina".
Love told Rolling Stone in 1994 that she heard Cobain writing the song and actually tried to pinch the riff. "We had this huge closet," she recalled. "And I heard him in there working on Heart-Shaped Box. He did that in five minutes. [I went] Knock, knock, knock. 'What?' 'Do you need that riff?' 'Fuck you!' Slam."
The second choice was another pick from that album - the opening track Serve The Servants, which kicks off with the line "Teenage angst has paid off well / Now I'm bored and old".
Also on Courtney's Nirvana playlist were the songs Frances Farmer Will Have Her Revenge On Seattle and the Nevermind track In Bloom.