Converse Launch Kurt Cobain Trainers
14 August 2008, 23:21 | Updated: 27 August 2013, 23:23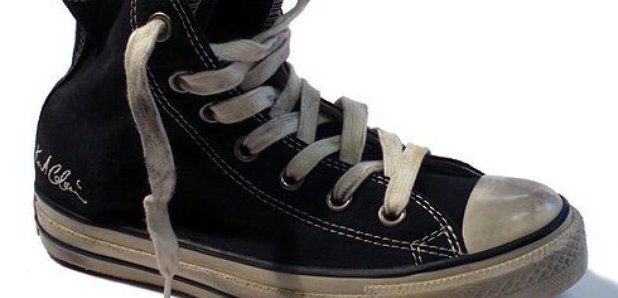 The Nirvana frontman inspires new line of footwear.
Top trainer makers Converse have launched a new brand of footwear inspired by Kurt Cobain.
Working with the Nirvana frontman's widow Courtney Love, "The Kurt Cobain Music Collection" features diary extracts and song lyrics scribbled across three different Converse brands. The trainees are "distressed in the way Kurt Cobain wore them" and have been issued to mark the hundredth anniversary of the label.
The shoes will be exclusively available at the Converse store in Carnaby Street, London.