Nirvana Baby – Age 17 – Re-creates Nevermind Cover
12 November 2008, 20:14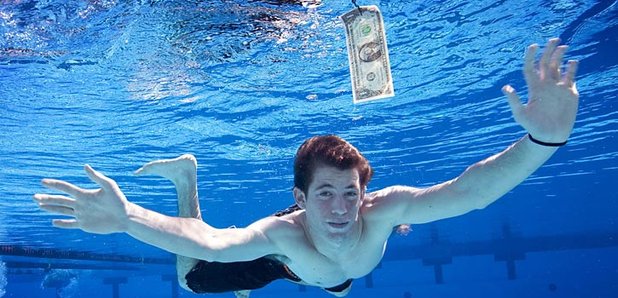 In possibly one of the spookiest shots we've seen (my Lord, do we feel old), the baby originally pictured on Nirvana's legendary Nevermind album has re-created the shot as a seventeen year old.
Spencer Elden, now a high school student, went back to the Rose Bowl Aquatic Center in Pasadena, California, to take the picture again. Originally, Elden's parents were paid $200 for the Kirk Waddle photographed shot. The new picture was taken by British photographer John Chapple.

"It's kind of cool, knowing that I've been on an album cover," Spencer told the Independent. "But I feel pretty normal about it because growing up, I've always known I was the Nirvana baby. It never really struck me like, 'Oh, shit, that's me on the cover'."