Courtney Love Pays Tribute To Kurt Cobain On 51st Birthday
20 February 2018, 11:40 | Updated: 20 February 2018, 12:02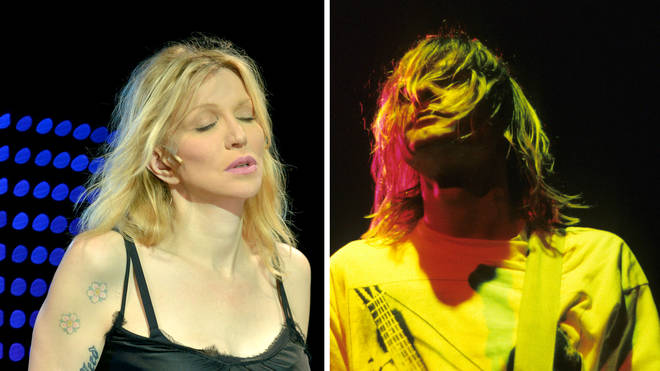 The Hole rocker has shared a throwback image of herself with the late Nirvana frontman, who tragically lost his life to suicide in 1994.
Courtney Love has marked what would have been Kurt Cobain's 51st Birthday with an emotional post.
Taking to Instagram, the Violet singer shared an image of herself with the grunge icon in a post which was captioned: "happy birthday baby god I miss you".
The frontman tragically took his own life aged 27 on 5 April 1994, after battling a widely publicised heroin addiction. 
His daughter Frances this month revealed her own private battle with addiction.
Sharing a video which shows half of her face and a rainbow to the side of her, she wrote on Instagram: "I thought I would start this post by using a pure moment in Oahu amongst nature, with my love. This moment is a representation of who I am on February 13th, 2018. It feels significant here, now because it's my 2nd sober birthday."
See her full post below:
Watch Kasabian cover Nirvana's All Apologies at Reading & Leeds 2017: