LISTEN: Scarlett Johansson's Band Covered New Order's Bizarre Love Triangle
23 September 2016, 13:42 | Updated: 23 September 2016, 13:43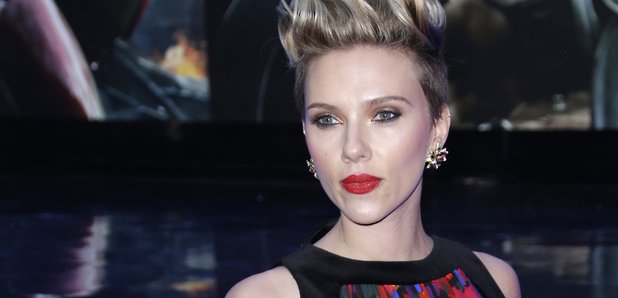 The Hollywood actress and her band have covered the track for an AIDS charity compilation album.
Scarlett Johanson has taken on one of New Order's most-loved tracks for a good cause.
The Hollywood star's band, Sugar for Sugar, have recorded their version of the New Order's Bizarre Love Triangle for amfAR: The Foundation For Aids Research.
Listen to it here:
Their cover, which is taken from New Order's 1986 Brotherhood album, features amfAR's forthcoming compilation of re-imagined 80s hits entitled The Time Is Now.
Other acts to be given the cover treatment include Devo, U2 and The Cure, who's Lovesong is taken on by Malaysian singer-songwriter, Yuna.
The album - which is scheduled for release on 7 October can be pre-ordered now.
See who else features on the 14-track album below:
1. Take Me Home (Phil Collins), Performer: Phantogram
2. Bizarre Love Triangle (New Order), Performer: Sugar for Sugar
3. Under The Milky Way (The Church), Performer: Metric
4. Whip It (Devo), Performer: Brazilian Girls
5. Rio" (Duran Duran), Performer: Bebel Gilberto
6. What's Love Got to Do With It (Tina Turner), Performer: DNCE
7. Billie Jean (Michael Jackson), Performer: Aloe Blacc
8. Do You Really Want to Hurt Me (Culture Club), Performer: Dita Von Teese and Sebastien Tellier
9. Maneater (Hall & Oates), Performer: Lower Dens
10. Genius of Love (Tom Tom Club), Performer: Chaos Chaos and Slow Magic
11. I Wanna Dance With Somebody (Who Loves Me)" (Whitney Houston), Performer: Marian Hill
12. Pride (In the Name of Love)" (U2), Performer: LP
13. Lovesong (The Cure), Performer: Yuna
14. Dance Hall Days (Wang Chung); Performer: Theophilus London