Why Have Muse Gone For A 1980s Look On Their New Video?
23 July 2018, 10:24 | Updated: 23 July 2018, 10:26
The trio have dropped a new track, Something Human, and Matt Bellamy tells Radio X why the video will remind you of some classic films…
Yesterday (19 July), Muse dropped the video to their new track Something Human.
The video - directed by Lance Drake - sees frontman Matt Bellamy hit the road in video game-inspired visuals, that see him take part in a thrilling car chase with his bandmates Dom Howard and Chris Wolstenholme.
The video will remind you of so many classic films from the 1980s, with its werewolves, futuristic cars, weaponry and a mysterious phone box. There's even a tribute to good old Blockbuster video!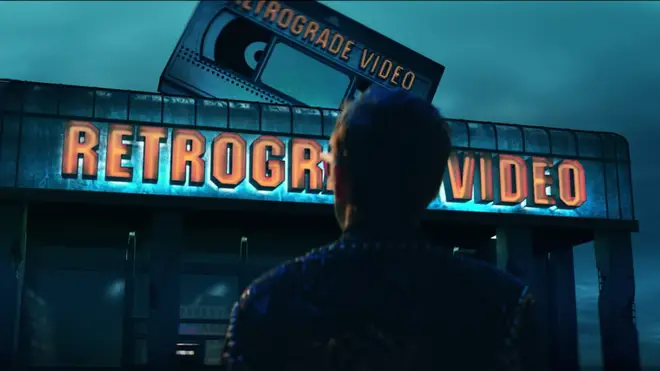 Matt Bellamy told Radio X's Gordon Smart that the whole idea of going back to the 80s was all part of the plan for the band's forthcoming album.
Bellamy said: "I realised that when I was growing up in the early 80s, my first exposure to music was through those kind of films! It kind of occurred to me during the making of this album that probably had a bigger impact on my whole visual aesthetic for Muse. Like, bringing in fantasy and crazy stuff like that."
Matt went on: "So this video is a mixture of Cannonball Run, Blade Runner, Teen Wolf, Bill And Ted's Adventure, that's sort of stuff. I think it's partly what's happening in the world, on every level, things go in cycles. In this decade, people enjoy dressing up, creating characters."
"In the 90s, everything was deadly serious, earnest, but now people like visuals that are more fantastical, a bit more out there. Also, a sign of our times is doing something nostalgic, but also futuristic."
Muse announced that their eighth studio effort would be coming out in November 2018, and that they're going to release another track, Pressure, in advance. "Bellamy says: That's a more straight Muse rock track, like a different riff every ten seconds, basically. The album's coming out in November, we've got eleven tunes on there."