Muse Write Official Song for Olympics
27 June 2012, 14:30 | Updated: 3 September 2013, 12:48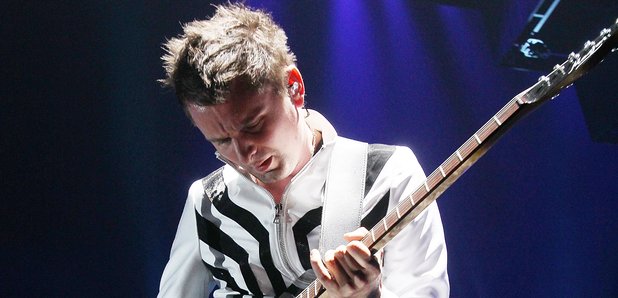 Matt Bellamy wrote the song with the Olympics in mind apparently and "it's about total conviction and pure determination to win."
The band recently ran one of the legs with the Olympic Torch, through their home town of Teignmouth.
The song will be played throughout the Games including when athletes enter the stadium, in the lead up to the medal ceremony and also as the theme for all international TV coverage.
Matt Bellamy said: "It's a huge honour to have the track chosen as such a major part of the London 2012 Olympic Games. I wrote it with the Games in mind as it expresses a sense of conviction and determination to win".
Radio X's been told it is one of FIVE official songs for the Olympics - with The Chemical Brothers, Dizzee Rascal, Delphic and an Elton John remix as the other four, which will be released over the coming weeks.
The release dates are:
July 16 - Elton John remixed by Pnau
July 23 - Delphic
July 30 - Chemical Brothers
August 6 - Dizzee Rascal
There will also be 13 impromptu-style 'pop-up' musical performances during the Games - including one by the Scissor Sisters - which will take place during the live sport.