WATCH: Muse Cover & Dress Up As The Cramps For Halloween
28 October 2016, 14:59 | Updated: 28 October 2016, 15:05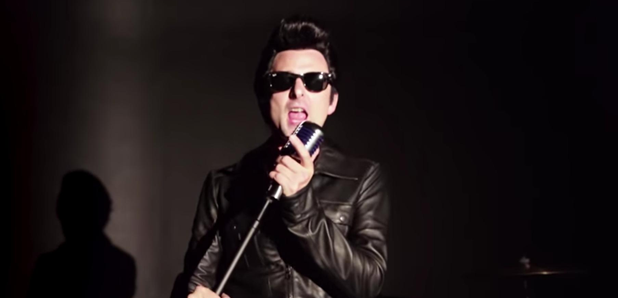 Watch them perform New Kind Of Kick, from The Cramps Bad Music For Bad People album.
Muse have treated their fans to a special video for Halloween, paying homage to The Cramps by covering their New Kind Of Kick single.
Watch it here:
The visuals also see the band dressed up as the band, with Matt Bellamy paying homage to The Cramps frontman Lux Interior's iconic quiff, while their ghoulish writing is used throughout.
The band previously teased the "special" surprise on their social media, using the Hashtag #MuseHalloweenSpecial.
#MuseHalloweenSpecial pic.twitter.com/OJh2OIfqs9

— muse (@muse) October 26, 2016
28 October #musehalloweenspecial pic.twitter.com/LQZA3kVX6K

— muse (@muse) October 27, 2016
Listen to the original track here from the rockabilly band's 1984 Bad Music For Bad People album: