WATCH: Matt Bellamy Thought He Was Abducted By Aliens
25 December 2017, 19:00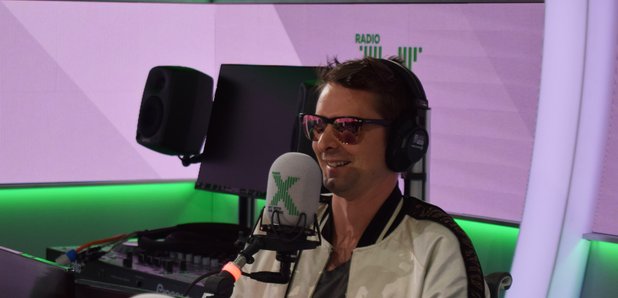 See the Muse frontman tell Radio X's Gordon Smart about his his extra-terrestrial experience, while drummer Dom talks night terrors.
Matt Bellamy has revealed he may have had an alien encounter when he was driving home from a session in Devon.
The Muse frontman recalled the other-worldly experience in the woods to Radio X's Gordon Smart recently, but admitted he may have been smoking something dodgy at the time.
"I saw this flashing light that was in the woodland, revealed the Drones rocker. "And it was really unusual at that time of night, 'cause it was like one in the morning.
"What it was though, I remember just waking up at home, and to this day I don't quite remember the journey from there home!
The Starlight singer added: "I was driving so I definitely didn't drink anything. I'm not suggesting that at all, but I may have smoked something that was grown in Devon.
"It was some kind of tobacco, so it was more likely that than being abducted by aliens".
Drummer Dom also talked about his horrific night terrors, which involve him being dragged off by goblins in the middle of the night.