WATCH: You'll Never Guess Who Had A Slash Next To Muse...
21 May 2017, 14:00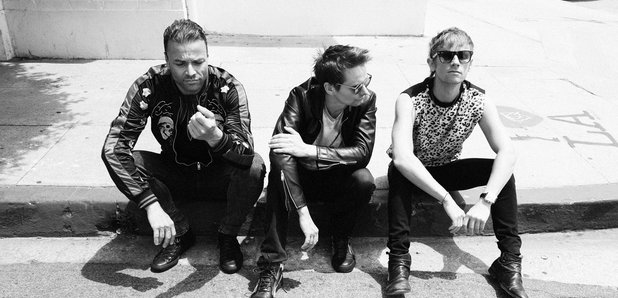 Drummer Dominic Howard recalled how GNR's Slash ended up at the urinal with him just after he presented them with an award.
Muse have revealed the most famous people they've bumped into in the loo, and you could say one of them is very fitting.
Watch our video to hear his story:
Speaking to Radio X's Gordon Smart via Facetime about his most memorable encounter, drummer Dominic Howard revealed: "Coincidentally, with your book being Slash Gordon, at the NME Awards I'm pretty sure a few years back Slash presented our award.
"I did end up in the toilet next to him and Gordon Brown, which is an odd thing to see".
Not keen to be outdone, frontman Matt Bellamy managed to "rub shoulders with" the 65th United States Secretary Of State, Colin Powell.
Cue the jokes about nuclear missiles.
Sticking on the subject of politics, the Drones man said he wasn't scared of "big pussy" Donald Trump.