Muse: Twitter Gives Us An Instant Review
1 October 2012, 15:04 | Updated: 4 August 2013, 16:08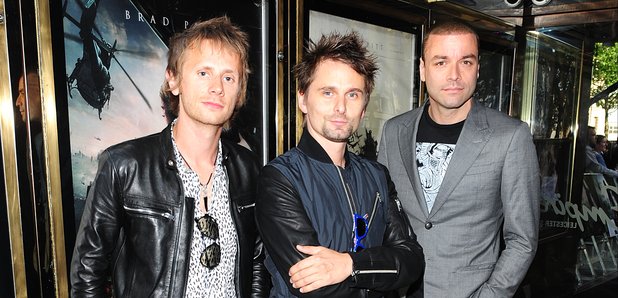 Muse have been telling Radio X how the best reviews they get are not from the press or other media… but via Twitter.
Before the band's set at the iTunes Festival yesterday (September 30), bassist Chris Wolstenholme told Radio X's Gordon Smart that delivering a new album was a completely different in experience in 2012 to that of their first album, Showbiz, back in 1999.
"It's changed because you can get instant feedback now," said Chris. "As soon as the album leaks, or as soon as you get your first single play on radio, you get straight on Twitter and get instant feedback.
"Fifteen years ago, you had to wait until a newspaper came out and you could read a review or whatever. Now, you don't have to read reviews, you just read Twitter!"
Meanwhile, Chris revealed that Twitter was useful for arranging some extra-curricular activity for Muse: "We had a football match with the fans yesterday that we arranged on Twitter. The average age of our team was about 40, while theirs was about 22.
"We played the whole 90 minutes and I'm now hurting. We lost 5-4 to the fans, which I was gutted about, but I scored from 40 yards, which I was very pleased about."