Stadium "Fire" Turns Out To Be Muse Soundcheck
21 May 2013, 12:14 | Updated: 13 July 2013, 21:41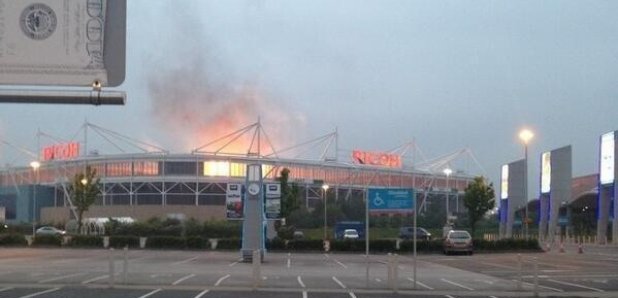 There was a brief panic on Twitter last night, as people claimed that the Ricoh Arena in Coventry was on fire…. but the smoke was actually Muse soundchecking for their show.
Pictures were quickly posted on the social networking site appearing to show smoke and bright light coming from the venue.
Footballers including Robbie Savage and Stan Collymore also fanned the flames by retweeting the reports.
The venue then took to the social networking site to confirm it was in fact the band getting ready for a show at the venue on Wednesday (May 22).
Photo: Twitter